Rental Car Malaga Airport
Best Price Guaranteed!
Our online booking service is easy and fast. Reserve your rental car now and get competitive prices compaired to other competitors. Pay your vehicle on arrival.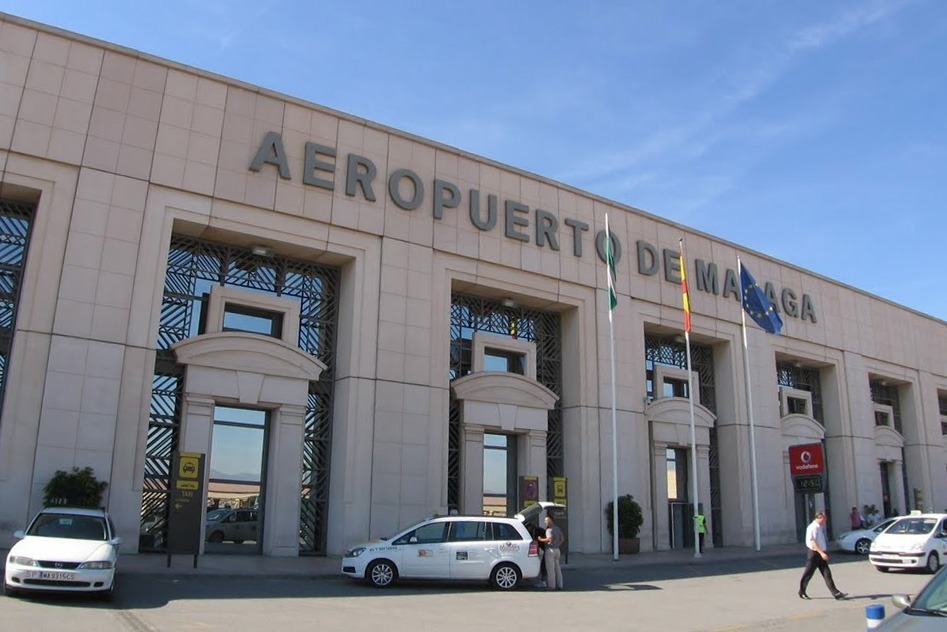 Malaga Airport
INFORMATION – CONTACT – TECHNICAL INFORMATION
The airport of Malaga – Costa del Sol, popularly known as Pablo Picasso Airport, is situated in the district of Churriana, community of Malaga, at 7 km south west of the city centre of Malaga. It is the most important airport of the Autonomous Community of Andalusia. SolAuto, waits you with your rental car at this magnificent airport for you to embark on your trip to the meeting place on your holidays.
The Airport of Malaga – Costa del Sol, What a 2016 was, and 2017 threatens to be even busier. Last summer was one of the busiest we have seen in years.  It was so busy that Malaga even had to open its second runway at Easter (the earliest it has opened during the year), to cope with all the news flights and passengers passing through. Half terms have been busy too with many families from the UK, Ireland and many other countries.  This is always a good sign and hope 2017 is another fantastic year.    
Malaga is the fourth busiest Airport in Spain, just behind Madrid, Barcelona and Palma de Mallorca.  Last year  (2016), Malaga Airport handled a record breaking 16,672,776 number of  passengers, an increase of 15.7% with 123,000 flight operations an increase of 13.6% on 2015.
Malaga Airport has changed so much over the years and is now a large modern airport with some great shops, restaurants, cafes and facilities.  Located just 8km from Malaga City, it is also the main airport for all resorts on the Costa Del Sol; Torremolinos (10 minutes), Benalmadena (15 minutes), Fuengirola (20 minutes), Calahonda (25 minutes), Marbella (30 minutes), Puerto Banus (40 minutes) and Estepona (60 minutes).  It´s brilliant if you have a fancy weekend in Malaga City, which we highly recommend!
Information and contact
The Airport Of Malaga-Costa Del Sol
 Address: Avenida Comandante García Morato, s/n, 29004 Málaga
 Phone numbers: (+34) 91 321 10 00 / 902 404 704
 Email: infoagp@e-externas.aena.es
AENA (Information And Customer Service)
 (+34) 91 321 10 00 / 902 404 704
 Email: infoagp@e-externas.aena.es
 Claims: servicios-aeroportuarios@aena.es
 AENA employment portal 
 Email: portalempleo@aena.es
Contact For People With Hearing And/Or Speech Impairment
Aena has an information and customer service line for passengers with hearing and/or speech impairment. If you are interested in this service you can access the instructions for downloading the free software required to use it from your mobile phone:
Once installed, you can ring the following numbers for any queries and/or to request assistance in Spanish airports:
 902 404 704 / (+34) 91 321 10 00 (outside Spain, or if you cannot ring 902 lines)
The service operates 24 hours a day, every day of the year.
Malaga Airport
Lost And Found Office
Lost in the airport facilities objects can be claimed (free service):
 Terminal T3, floor 1, Check in area 
 (+34) 952 048 837 / (+34) 952 048 851
 Email: objetosperdidosagp@aena.es
 Fill the lost property claim form
Lost Objects In The Aircraft
Lost in the aircraft facilities objects need be claimed at the airline, or their handling company:
 Aviapartner: (+34) 952 974 107
 Easy Jet (Menzies): (+34) 952 048 160
 Groundforce: (+34) 952 048 378
 Iberia: (+34) 952 136 292
 Norwegian Air: (+34) 952 974 324
 Ryanair: (+34) 02 406 349
Weapons Control Department
To ask about dangerous luggage, such us firearms, etc. you can address to the police Guardia Civil (spanish police):
 T3 planta 1, zona de facturación
(+34) 952 974 643
Exhibitions, Museum And Cultural Visits To The Airport
For information about:
Airport exhibition hall
Airport, Navigation and Air Transport Museum
Airport cultural tours
Please visit the section cultural activities at Malaga airport.
Technical Information
The coordinates of the airport premises are as follows: 36°40′32″N y 4°29′52″O.
The ICAO/OACI code is LEMG, and the IATA code is AGP.
Runways
The airport of Malaga has two runways in "V" form, with a separation of 14 degrees in-between, at 52 feet above sea level:
Main runway 13/31, with a length of 3200×45 meters (10 500 x 148 feet) at 16 meters above sea level.
Secondary runway 12/30, with a length of 3000×45 meters. Only opens when high traffic and high seasons.
Terminals
It disposes of five Terminals: T1, T2, T3, a General aviation terminal (GA), and a Cargo terminal.
Most passengers come from international destinations as London / Gatwick, Dublin, Manchester, London/Stansted, Paris/Charles de Gaulle, Amsterdam/Schiphol, Brussels, Copenhage…
Important national airports destinations are Adolfo Suárez Madrid-Barajas, Barcelona el Prat and Palma de Mallorca.