Arrival information – Malaga Airport
Arrival information Malaga Airport
AFTER THE BAGGAGE CLAIM
What to do after collecting your luggage. Here are some signs that show the direction to car rental. Please DO NOT follow them. We are waiting for you, meet and say hello in the arrivals hall.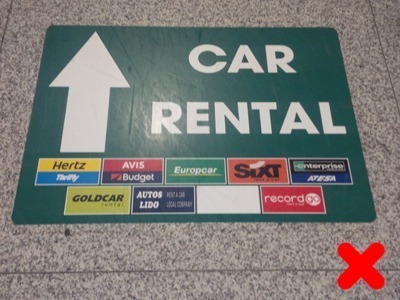 You will see a lot of rental car signs on the way to the exit, but don't go on, go to the main exit. Here you can see one of the floor signs.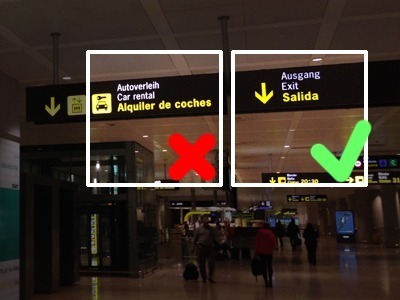 Follow the signs to get to the exit and do not follow the car rental signs.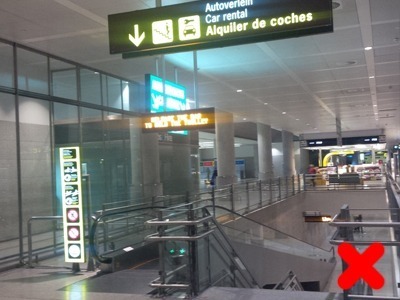 Again, don't go here! Continue towards the main exit.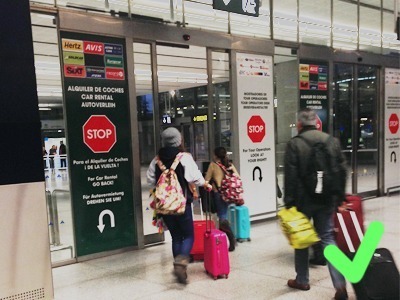 At the exit, they find these stop signs on the doors, but they ignore them and they meet us on the other side.